Prizes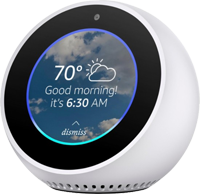 Echo Spot
Whether you're a newcomer to turning your home into an always-listening Orwellian dystopia or you've already submitted to the inevitable, the brand-new Echo Spot will help you get the latest news updates, listen to music, and share all your deepest secrets with the American government in style.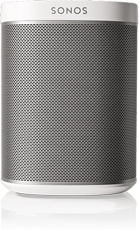 Sonos PLAY:1
With this Wi-Fi enabled smart speaker you'll be able to listen to music so loudly that you won't even be able to hear your neighbours banging on your walls and shouting at you to stop playing that music so loudly.

Philips Hue Starter Kit
Incorporating the latest in not-having-to-get-up-to-turn-off-the-lights technology, this Hue starter kit contains 3 RGB bulbs, a Hue Bridge and a dimmer switch. You can even schedule your lights to come on and off while you're on holiday, which yeah you could do with a £5 timer switch from Maplin but that doesn't have Wi-Fi does it?
Futher prizes to be announced