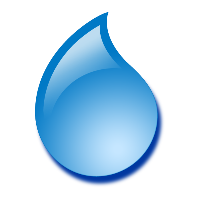 Fivium: the public sector workflow experts
We're the experts in workflow IT products for the public sector. We're a London-based SME offering case management systems (for FOI requests and parliamentary questions, for example) and fully customised one off applications. We're entirely self-financed and we don't have sales people. Our organic growth has come from our friendly and approachable team, which has led to a fantastic track record of improving user experience.
From initial analysis and agile design, to implementation and through-life support we're helping to provide modern and innovative public services, coupled with efficiency and excellent value for money that embraces government ICT strategy.
Large central government departments, UK public sector organisations and local authorities use our services.
Mission

To develop cloud-based workflow applications that help the UK public sector reduce their risks and costs.
Company values
Quality, Integrity and Innovation
We pride ourselves on these values. We strive for innovation, but in a holistic and sustainable way, ensuring honesty and respect for our customers and colleagues, and that the quality of our work is excellent.
Vision
We'll be the UK's leading provider of case management and workflow software for the public sector.
Product values
Simple, Reliable, Secure
You can depend on our products. We're forever developing our code and applications so they're excellent, easy to use, always available and highly secure. We put these values before anything else.

Open source
More people can benefit if we share our expertise a little. We support the open source community by regularly sharing code and tools on GitHub for anyone to use, modify and benefit from for free.

Hack Days
As a company primarily made up of developers, we encourage digital innovation. A part of this is our 24 hour hackathon. Those competing can make anything they want, with a range of prizes for the best inventions.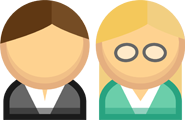 Staff events
To maintain a vibrant, healthy workplace culture, we hold monthly staff events, away days and the occasional lunch. Check out our Jobs page.


Students and graduates

Awards
We've won the BCS Environment Project Award and the Better Regulation Award at the National Business Awards. We've also come runners up for the BCS B2B Award and the Public Sector Technology Project of the Year Award at the UK Business Technology Awards.