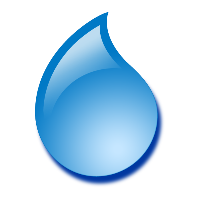 The Fivium Difference
In 2006, Fivium's cofounders were working in government for a forward-thinking civil servant using, what was at the time, a relatively esoteric software development methodology to build an oil and gas portal at the then Department of Trade and Industry (DTI).
Prior to working at the DTI, the cofounders had completed graduate placement years within government and appreciated the challenges that its IT teams and projects faced, but also understood that there were faster and more efficient ways of delivering the same or better outcomes.
As a direct result of demonstrating their engineering talent and revolutionary approach within the DTI, they were approached to save a failing project for the export licensing of restricted goods, which later became the UK government's critical national system, SPIRE.
Now, over a decade later, Fivium employs circa sixty people, with all its resources based in the UK, and retains its original core purpose of making the work of the public sector easier and simpler whilst creating opportunity for its current and future people. It achieves this by investing in developing innovative high-quality cost-effective services purely for the public sector.
Named by the Cabinet Office as one of the top SME suppliers to the UK government, Fivium are universally well respected for both eCase, our correspondence case management platform, and our agile digital development services, which make the work of the public sector easier, more efficient and more compliant, as well as the core values that we live, breathe and hold ourselves to:
Our values
Integrity and customer-centricity - we genuinely care about the UK public sector and its services.
Focus on Quality – we take pride in our work and set high benchmarks for ourselves.
Investment in Innovation & Opportunity for our Team - we believe a stimulated, engaged and creative team with prospects is the secret to our success.
Our core purpose
To make the work of the public sector easier and simpler whilst creating opportunities for our people.

Our mission
To develop innovative digital solutions that help the UK public sector reduce their risks and costs.
Our vision
To be the UK's leading provider of transformational digital solutions to the public sector.