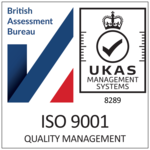 ISO 9001:2015 Quality Management System
Audited by the British Assessment Bureau, our certification demonstrates that we have the management structure and systems in place to conform with rigorous quality requirements. Fivium's certification is UKAS accredited and internationally recognised.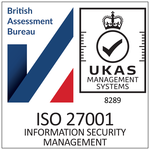 ISO 27001:2017 Information Security Management
Our ISO 27001 Certification shows that our Information Security Management System (ISMS) has the necessary framework of policies, procedures and technical controls to minimise risk and deliver operational excellence.
View ISMS Policy (PDF)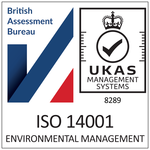 ISO 14001:2015 Environmental Management System
This certification shows that our Environmental Management system is considered and documented and meets the high standards required.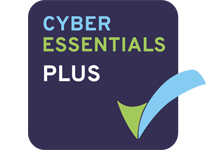 Cyber Essentials
We have been assessed and certified for Cyber Essentials PLUS. The Cyber Essentials assessment tests an organisation's ICT defences to ensure that there is a strong baseline of organisational cyber security in place. To achieve certification of Cyber Essential PLUS, Fivium's systems were tested, using a range of tools, by an external certifying body.
Cyber Essentials is a Government-backed scheme set up by the National Cyber Security Centre (NCSC). Further information about the Scheme may be found at GOV.UK


Investors in People Gold
Investors in People is an international people management standard which measures company performance in 27 areas, and provides a wealth of resources for businesses to innovate, improve and grow, with a focus on good people making great business.
At Fivium, we really value our people and continually invest in their personal development - we have a low staff turnover as a result. This benefits our customers too, as we deliver great service and great continuity. Fivium achieved Investors in People Gold Accreditation in June 2016 - we're reviewed annually, and working towards the next level.
Further information about Investors in People may be found at investorsinpeople.com