Working at Fivium

The spirit of enterprise remains a fundamental value across Fivium. It is nurtured where it already exists and ignited where it lies resting.
To create an environment where individuals can be the best personal and professional versions of themselves requires investment and belief from leaders. As an SME, we are proud to offer, and deliver, multiple opportunities and responsibilities to all our people.
Attributes paramount during recruitment are raw energy and enthusiasm and an ability to absorb new information quickly.
Individual mentoring starts at student level and spans across the team to senior management. Everybody is afforded the time, energy and commitment to progress their ideas, and career, in a supportive environment.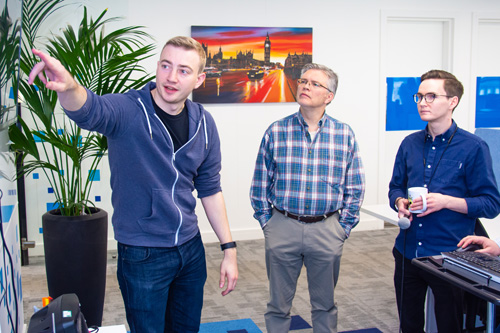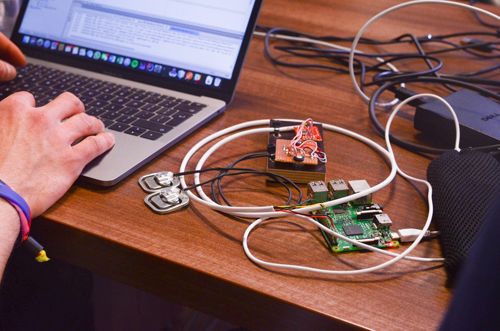 Career progression pathways have been created cooperatively and regular reviews and appraisals occur to ensure a continuous and open dialogue. Time is allocated for company wide and individual Hack Days to endorse experimentation and innovation. Our Innovation Incubator is designed to encourage idea creation across the team with financial incentives built into each stage an idea is progressed. Anyone is able to contribute to the ideas and products of the future at Fivium.
Individual objectives are built into team goals which flow into ambitions for the business, so a clear line is formed, integrating person, group and company, leading to an engaged and motivated organisation.
Feedback from the team confirms they enjoy real world opportunities for personal growth, the ability to set their own pace of development and the comfort of growing within their role with the support of peers. The reward of understanding the value they are delivering, whether that be to the product, team, customer or business is widely recognised as a significant and motivating benefit to working in an SME.
Opportunities for all
We're committed to offering and delivering inclusive and equal policies across the team. This is not simply to impress but because everyone deserves the opportunity to work in a business that is honest, fair and supportive. Hear from Ben who has recently returned to work following a period of Shared Parental Leave, Lucie who employed some of her personal annual training budget to attend a change management course and Hannah who benefits from the positive attitude towards flexible working held by Fivium.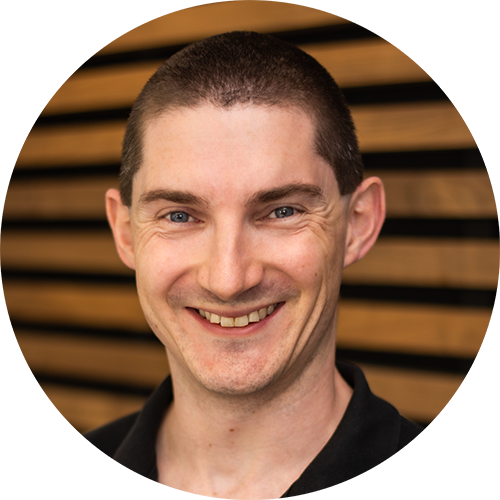 Ben, Technical Architect
"Despite being in a leadership position within one of the teams and the wider company, Fivium were very supportive and encouraging, and made sure that work commitments were covered or deferred as necessary so that I could spend stress-free time away from the office."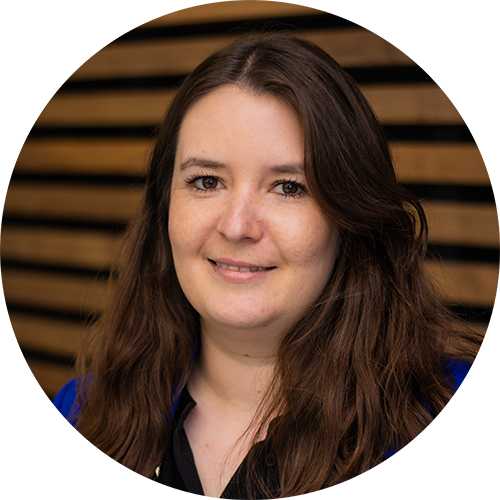 Lucie, Customer Success Manager
"It was great to hear that Fivium were keen to invest in me and that there was a per person annual budget, a generous one at that, that allowed us to go on recognised courses on a regular basis."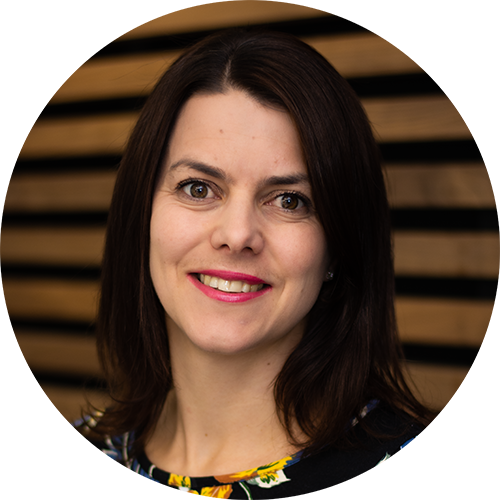 Hannah, Service Manager
"When I returned to work at Fivium after a year's maternity leave, I requested part-time hours to help me achieve a work/family life balance. Fivium were very obliging and allowed me to go down to 3 days a week which was perfect for my family."