It all comes back to team
From a small team of enterprising graduates who recognised and believed in the benefits of working with users from the outset in an agile and collaborative way, to a vibrant, successful and progressive team whose principles continue to guide our thriving business.
The strength of our team lies in the powerful combination of expertise, integrity and authenticity.
Our steady growth over the last two decades has meant the solid foundations on which it was built remain true and present today, with an exciting future landscape to explore and develop.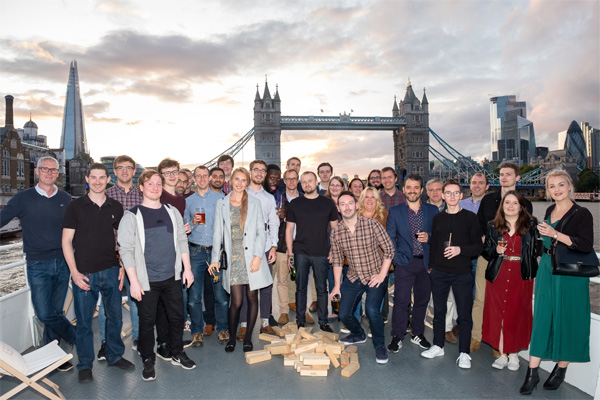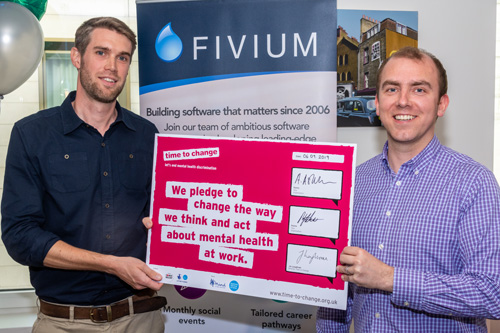 Fundamental to our enduring spirit is the continuous involvement of our founding Directors, who encourage an open dialogue across the team and support a constructive feedback loop. We believe the respect this creates is highly valued and acknowledged as critical to the success of the business.
People drive this business, not profit.
The ability of individuals to know they are solving a customer's problem and see the rewards on implementation is a powerful motivator.
It all comes back to team.
#TeamFivium
Working at Fivium
We are proud to offer, and deliver, multiple opportunities and responsibilities to all our people.
Our culture
Our collective efforts to create an amazing place to work have been externally recognised by Investors in People who have awarded Fivium their Gold Standard.
Work with us
If you're an IT expert or want to become one and if you want to develop applications that will make the world a better, safer and fairer place, work with us. It all comes back to team.
Our office
Our office is just off the Strand and near Covent Garden, meaning beautiful surroundings, excellent eateries and great views over some of London's most iconic landmarks. We're also close to several tube stations and overground transport links.
Benefits
People are the most important part of our business so we do our best to ensure this is a great place to work. We believe that we are able to offer all those who come to work for us an attractive benefits package and a great environment in which to work.
On top of your remuneration package, we currently offer a suite of benefits, including:
Bupa private health insurance*
Simplyhealth Cash Plan
Income protection cover
Life assurance and critical illness cover
Enhanced pension scheme
Ride2Work scheme*
Interest-free season ticket loan*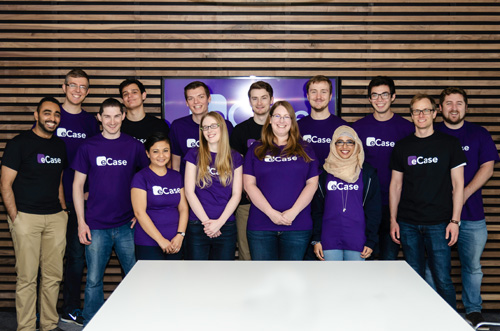 Training
With our commitment to innovation comes a constant need to stay ahead of the game, which is why we insist on the continual training of all our people. We offer a comprehensive training programme for team members, incorporating a mixture of technical skills you require to carry out your everyday job, as well as soft skills to help you progress to the next step in your career.
Profit share scheme
Fivium recognises the importance of the work that its staff undertakes and realises that this contributes to our overall success. On this basis there is in place a non-contractual and wholly discretionary profit share scheme* which is designed to reward you for your efforts and contribution.
EMI share options scheme
Fivium have an enterprise management incentive share scheme which gives key employees the opportunity to own options over shares in the company. The scheme is offered at the directors' discretion and usually only made available after three years of service.
* available after completing your probation period
Sounds good?
If you're up for a challenge and you're interested in how good IT can improve how the government works, we want to hear from you.
See our vacancies