Fivium 2020: 14 years of Student Placement Programme
19 November 2019
Next year's student intake marks 14 years of Fivium's Student Placement Programme. Over the years we have welcomed more than 50 students into the business to complete the 3rd year of their degree in industry, before returning to university to complete their studies.
Historically students have mostly been recruited from University of Surrey and University of Kent and we have built strong relationships with both institutions as a result. We widened our recruitment pool in 2019 to include the Universities of Bath, Birmingham and Manchester. We are proud to say that over half of the students recruited for a placement at Fivium have been offered fulltime employment on graduation and many remain with the business today.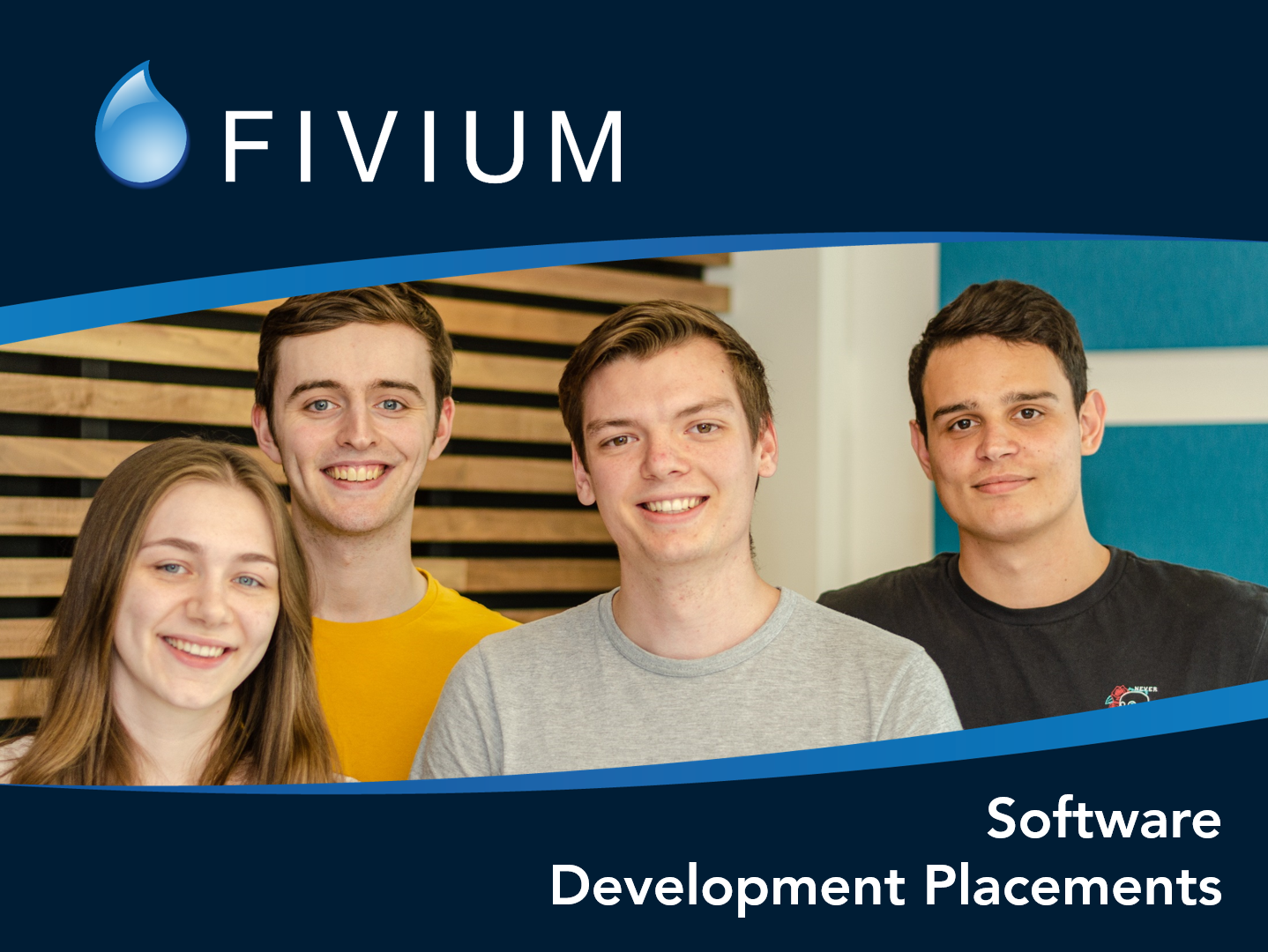 Abigail Pattenden recently returned to the University of Kent following a placement year and has written a blog detailing her positive experiences of a placement with us. We wish Abi the best of luck with her final year studies.
The ethos of the Placement Programme is part of our company DNA. It has paved the way for other creative initiatives including Fivium's Mentor Programme which encourages software developers to 'buddy' with a student to ensure they have the support, advice and guiding hand required to experience an educational, innovative and fun year with the company.
Chris Tasker, Senior Application Developer, is our Head Mentor for the Placement Programme and commented, "I'm convinced the Placement Programme at Fivium is fundamental to keeping the business young, enthusiastic and knowledgeable about new and emerging technology. The students bring fresh eyes to our systems and processes and an abundance of creativity and in return, we empower them with real world opportunities, interaction with customers and an insight into being part of a vibrant, successful and progressive team. It's a win-win situation and I'm very proud of what we have accomplished and look forward to more of the same in the years to come."