Fivium on Digital Outcomes and Specialists 2
30 January 2017
Fivium Ltd, London - 30th January 2017 – We are delighted to announce that we have been awarded a place on the Digital Outcomes and Specialists 2 (DOS2) Framework. DOS2 is available through the Digital Marketplace. It makes it easier for Public Sector customers to buy Digital Services from Fivium, as contracts, terms etc. are pre-agreed.
Through Digital Outcomes and Specialists 2, Fivium can provide teams to build and support a digital service. We can also provide public sector customers with individual specialists, as required.
Talking about Fivium's inclusion on the DOS2 framework, Director Matthew Fletcher said "It's great that we can continue to support our customers through the Digital Outcomes and Specialists Framework, having been included in the first iteration of the Framework last year. Being accepted onto DOS2 is important for us because it makes it quicker and easier for public sector customers to access and procure our services. Fivium was set-up specifically so we could deliver high quality, great value digital services to the public sector and, through DOS2 and G-Cloud, we will continue to do so."
Public Sector customers can use the new Digital Outcomes and Specialists Framework for procurement from mid February 2017.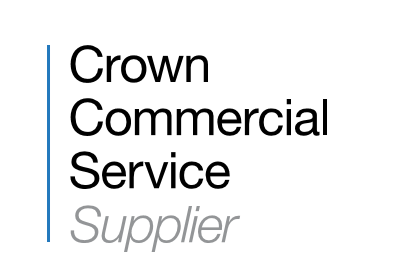 About Fivium
We're a London-based SME offering eCase and fully customised specialist applications, workflow expertise and bespoke IT products to the public sector. We're entirely self-financed and we don't have sales people. Our organic growth has come from our friendly and approachable team, which has led to a fantastic track record of improving user experience.
We believe our products and services have significant benefits for all public sector organisations: Central Government, Local Government, Non-departmental Public Bodies, NHS, Ambulance, Fire and Police services.
We provide an engaging and creative environment for our staff, and support graduate developers entering the workforce with the aim of delivering a superior service to our customers
In a customer survey conducted by VisionOne Research in 2015, 100% of Fivium Customers rated its service, its support and Service delivery as good or very good (where very good was the highest) and 96% rated Fivium developers as good or very good. In addition, 91% talked positively about Fivium, and 84% rated Fivium as better or significantly better than its competitors.
About Digital Marketplace and Digital Outcomes and Specialists
Public sector organisations, including agencies and arm's length bodies, use the Digital Marketplace to find cloud-based services, specialists who can work on digital projects and physical data centre space.
The public sector can use the Digital Outcomes and Specialists framework on the Digital Marketplace to find digital specialists to help them deliver a digital project.
Digital Outcomes and Specialists services include:
digital outcomes, like an accessibility audit or a beta of an NHS appointment booking system
digital specialists, like product managers or developers
user research labs that provide facilities to carry out interviews and usability tests
user research participants who take part in interviews and usability tests
1. Digital outcomes
Suppliers who can provide teams to build and support a digital service can apply to this category. A digital outcome could be a discovery phase to create an information systems vision for a government department.
2. Digital specialists
Suppliers who can provide individual specialists to work on a service, programme or project. A digital specialist's work must have deliverables and a defined scope. A specialist in this category might be a delivery manager working on the transition of a replacement product from beta to live.