Fivium on G-Cloud 8
28 July 2016
London - 2nd August 2016 – Fivium Ltd – the public sector workflow and services experts behind eCase, the public sector case management system for all case types – is delighted to announce its complete and enhanced range of services are now available on the latest iteration of the G-Cloud framework, G-Cloud 8, launched today.
Talking about the inclusion on G-Cloud 8, Matthew Fletcher, Director at Fivium said "We are 100% focussed on helping Public Sector organisations meet their goals, improve their processes and manage work better, through smarter workflows and complete case management. We are really pleased that our full range of products and services are going to be available on G-Cloud 8. At Fivium, we advocate the public sector move to the cloud. In fact, eCase is a cloud pure play: available via Internet or PSN, no installation, easy on-board and easy to leave"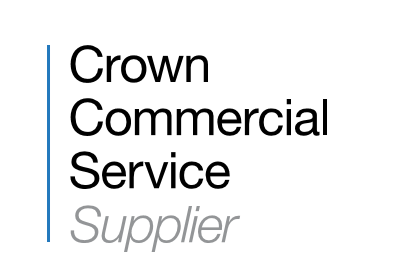 eCase3, the newest version of Fivium's highly successful public sector case management system, is part of the portfolio of software and services available on G-Cloud 8. eCase3 introduces a range of new features and tools as well as enhancements to the UX and a new option for a two-week free trial, but with no increase in price. Amongst the new additions are Timeline view, digest emails and integrated document redaction - so sensitive details within documents can be concealed and stored within eCase.
Talking about the eCase product and the commitment to the public sector, Fletcher continued "Since the last iteration, we have invested heavily in evolving eCase so that it continues to meet and exceed our customer's current wants and needs in terms of features, functions and performance. We are committed to making eCase 'the best case management system for the UK public sector,' so we are always listening to our customers and constantly investing in eCase – ensuring that we give customers a proven, established and highly secure case management platform so they can work on cases, not processes. We apply this ethos to all of our services and that is, I think, what makes us successful and a great choice for public sector organisations."
G-Cloud 8 service will be available on the Digital Marketplace from 1st August 2016.
Notes to Editors
About Fivium
We're a London-based SME offering eCase and fully customised specialist applications, workflow expertise and bespoke IT products to the public sector. We're entirely self-financed and we don't have sales people. Our organic growth has come from our friendly and approachable team, which has led to a fantastic track record of improving user experience.
We believe our products and services have significant benefits for all public sector organisations: Central Government, Local Government, Non-departmental Public Bodies, NHS, Ambulance, Fire and Police services.
We provide an engaging and creative environment for our staff, and support graduate developers entering the workforce with the aim of delivering a superior service to our customers
In a customer survey conducted by VisionOne Research in 2015, 100% of Fivium Customers rated its service, its support and Service delivery as good or very good (where very good was the highest) and 96% rated Fivium developers as good or very good. In addition, 91% talked positively about Fivium, and 84% rated Fivium as better or significantly better than its competitors.
About eCase
eCase is a comprehensive and intuitive case management system for the UK public sector.
Public sector organisations rely on eCase to help them manage and meet the tight deadlines of a range of cases, correspondence and request types.
Cases handled through eCase include: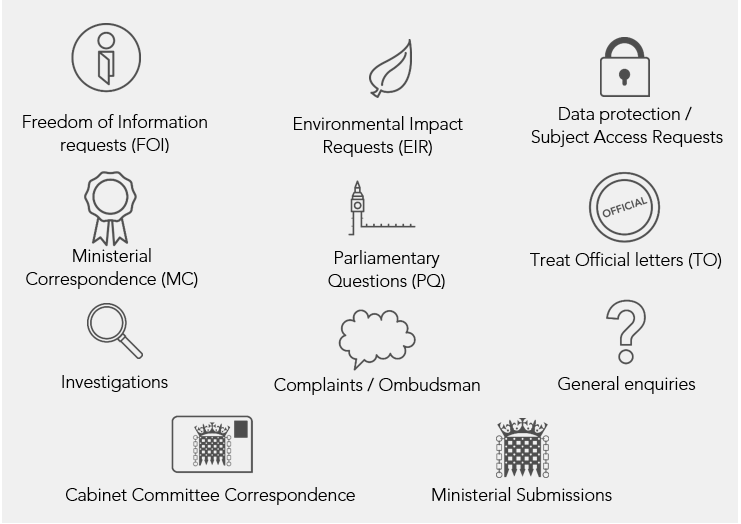 eCase helps manage caseloads for individuals and teams, and ensure responses are timely, consistent and quality assured. Case workers have individual logins and workbaskets which they use to manage their caseload. Case drafters, subject matter experts, managers and reviewers can all collaborate instantly through cloud-based eCase. eCase Manages the process, so you can focus on the response. This means that processing these cases through eCase is faster, cheaper and more secure.

About the Crown Commercial Service
The Crown Commercial Service (CCS) has brought together Government's central commercial capability into a single organisation, amalgamating Government Procurement Service with other commercial teams from the Cabinet Office and central government departments.
CCS is an executive agency of the Cabinet Office and operates as a trading fund under the Government Trading Funds Act 1973. Their remit is to work with both departments and organisations across the whole of the public sector to ensure maximum value is extracted from every commercial relationship and improve the quality of service delivery.
The CCS goal is to become the "go-to" place for expert commercial and procurement services.
With both service delivery and advisory capability, services include contract management and supplier performance management to ensure that the Government acts as a true, single customer; freeing up individual organisations to focus their procurement expertise on what is unique to them.