Fivium Hack Day 2016
28 October 2016
Fivium's annual Hack Day took place last Friday 21st October. The Hack Day is an opportunity for our talented team to spend 24 hours building something cool, useful, or interesting, in any language or technology of their choice. The Hack Day isn't about building polished, fully-featured products; it's about trying out new ideas and learning new things.
The competition was extremely fierce this year and, fuelled by pizza (other fast food was available) our developers fought for professional pride, prestige and prizes – including an Amazon Echo, a Canary home security system and tickets for Up at the O2. At the end of the hack day, our developers had given life to 12 new prototypes, ranging from the highly useful to the slightly bizarre: Dan's project automatically generated release notes documents for our customers from our internal release management systems, while Ben mashed up ratebeer.com with our drinks vendor's product list to help us see what we should stock in our company bar.
However, the overall winner of the Echo was Matt with a digital agile task board which lets colleagues in the office and working remotely share the same view of what's going on during daily stand-up meetings. It also featured augmented reality technology which lets everyone interact with the board on a large screen or projector by using their phone to move tasks.
About Hack Day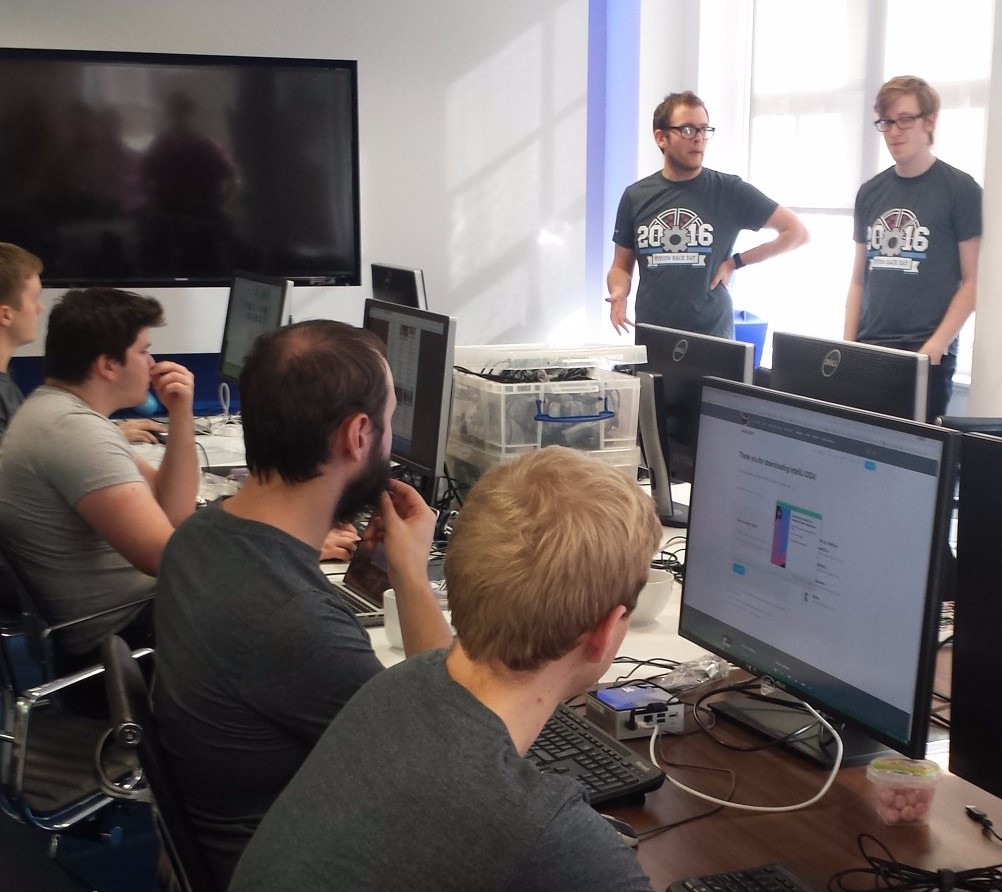 Fivium started running hack days in 2014. Now in its 3rd year, it is one of the many ways that we give our developers the space they need to innovate, think differently, work across normal team boundaries and have fun. The creativity is then brought back into the workplace and the learnings, we believe, make our team stronger and our work for our customers even better.