Fivium Joins Pledge to End Mental Health Discrimination
10 September 2019
We are proud to have joined the Time to Change campaign, led by Mind and Rethink Mental Illness to continue to build a working environment that is supportive to all and nurtures balanced, successful and happy individuals.
Staying true to the founding principles of the business, the most important of which is building a company that we would want to work in, this initiative is driven and supported by the founding directors and welcomes every single member of the team.
Working with Time to Change, we have developed an action plan, bespoke to the business, which includes proactive and practical activities such as:
Training two team members as certified Mental Health First Aiders
Pledging to train two Wellness Ambassadors and a Wellness Director
Incorporating well-being into monthly 1:1 meetings with line managers and direct reports
Mindfulness meditation
Office massages
Tea and Talk sessions
Ask Me Anything sessions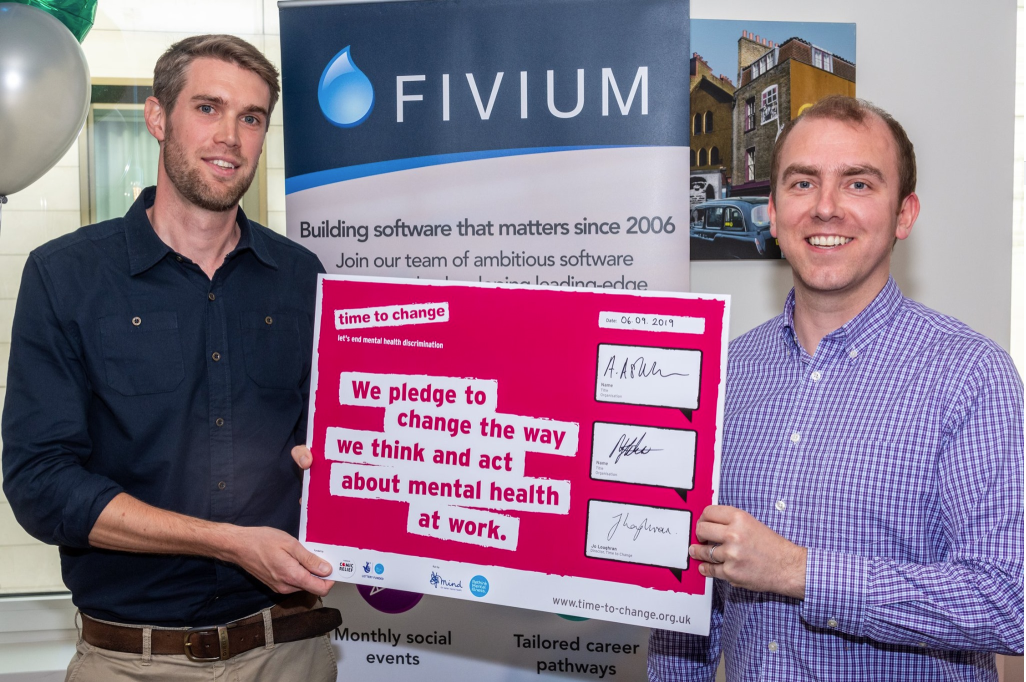 Commenting on the pledge, Louisa Wells, HR & Finance Manager and trained Mental Health First Aider said, "Being part of this campaign to better mental health is a natural extension of the work we were already doing at Fivium as mental health and well-being is part of the bedrock of our company. I'm really proud to be part of this wider initiative which is guiding us with practical exercises we can implement within the workspace. We're already seeing great results with more people approaching us for advice, with any concerns or simply in need of a chat. It's a very positive experience."