Fivium Staff paid on performance, not gender
8 March 2019
8th March 2019 – Fivium Ltd, London – the public sector software and services experts – is proud to publish its analysis of the Gender pay gap at Fivium on International Women's Day.
Fivium's results are published voluntarily in response to the Business, Energy and Industrial Strategy Committee's Closing The Gender Pay Gap report . The report recommended that "Government (should) widen the net of organisations required to publish gender pay gap data to those with over 50 employees (from the current 250)".
Fivium, a fast-growing British GovTech specialist named as one of the Top 100 SME suppliers to the UK Government, designs, develops and supports solutions that make the UK's public services more efficient, effective and transparent, undertook its own internal gender pay gap analysis to understand how it compared to its larger peers.
Previously, the gender pay gap in tech has been reported as double that of other industries. According to The Register, earlier this week, only 16 of the 100 Major IT companies have submitted their data on the 2018-19 Gender pay gap. The deadline for doing this is 4th April 2019. Currently, the average gap which is calculated by comparing each company's median hourly pay difference is 19.34% in favour of men.
The results are:
The average salary for women at Fivium is 3% higher than men. Based on median average, this figure rises to 12%.


Talking about the statistics, Fivium Director Matt Fletcher said, "The tech industry is traditionally heavily male-dominated and this is reflected in the talent that is available to hire. I believe that the reason we have the stats that we do is because we are genuinely non-discriminatory as a company. When we are awarding and reviewing salary, we focus completely on people's ability, the value they add and the effort they put in. Salary is just one indicator of our overall approach to equality, but our commitment to encouraging women in IT goes way beyond that: we've just launched a programme to encourage school children, particularly females into studying STEM subjects."
"We have always been committed to hiring talented people, harnessing that talent and helping them develop their skills and pursue a rewarding career," he continued. "I think that's why we've grown in the way we have – organically, and by staying true to our values. We believe Fivium is a place where people can flourish and reach their potential. We've got an exciting recruitment schedule for this year where we will be hiring more very talented people. I look forward to seeing how these people will help us as we continue to grow from strength to strength."
Find out more about careers at Fivium
Find out more about eCase at eCase.co.uk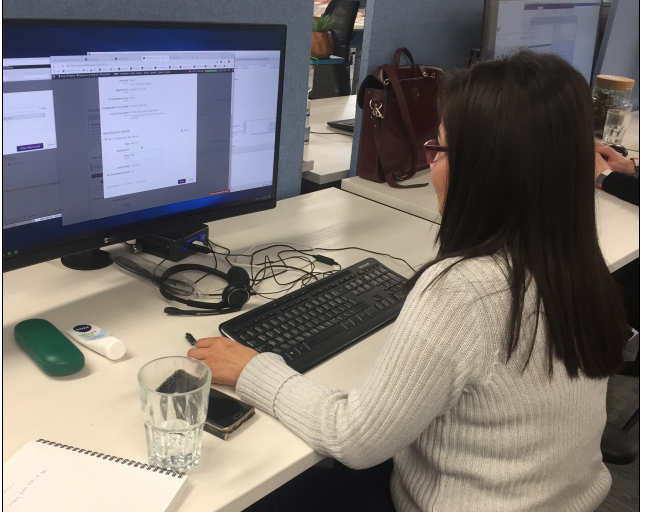 About Fivium
We're a highly innovative GovTech specialist based in London.
Named as one of the top SME suppliers to government by the Cabinet Office, we are universally well respected for both eCase, our correspondence case management platform, and our agile digital development services.
Our tireless focus on demonstrating tangible value to our customers, coupled with our dedication to delivering excellence, means our solutions are setting the benchmark across the industry and driving significant year-on-year organic growth. This is why high-profile organisations such as Department of Work & Pensions, HM Revenues & Customs, the Ministry of Defence, HM Treasury and the Department for International Trade, as well as a large variety of other central government departments, their agencies and the wider public sector have all chosen to partner with us.
To support our visionary ideas and aspirations and turn them into reality, we believe, invest in and nurture a stimulated, engaged and creative team: giving them clear prospects and opportunities to develop. Part of our dedication to our team includes a longstanding graduate placement programme, which is designed to help tomorrow's superstars enter the workforce.
We believe our investment in our team is best reflected by an independent customer survey, conducted on our behalf by VisionOne. The research found that 100% of Fivium Customers rated our service, our support and Service delivery as good or very good (where very good was the highest) and 96% rated Fivium developers as good or very good. In addition, 91% talked positively about Fivium, and 84% rated Fivium as better or significantly better than its competitors.