Student Placement Applications Now Open
17 October 2017
Will You Be The Next Person to Join the Fivium Team?
Are you a looking for a student placement? Would you like to join a dynamic team that works hard, builds really good stuff, has great customers and a great social side? If that sounds good to you, then now is your chance!
Apply Today
Find out more about our Placement opportunities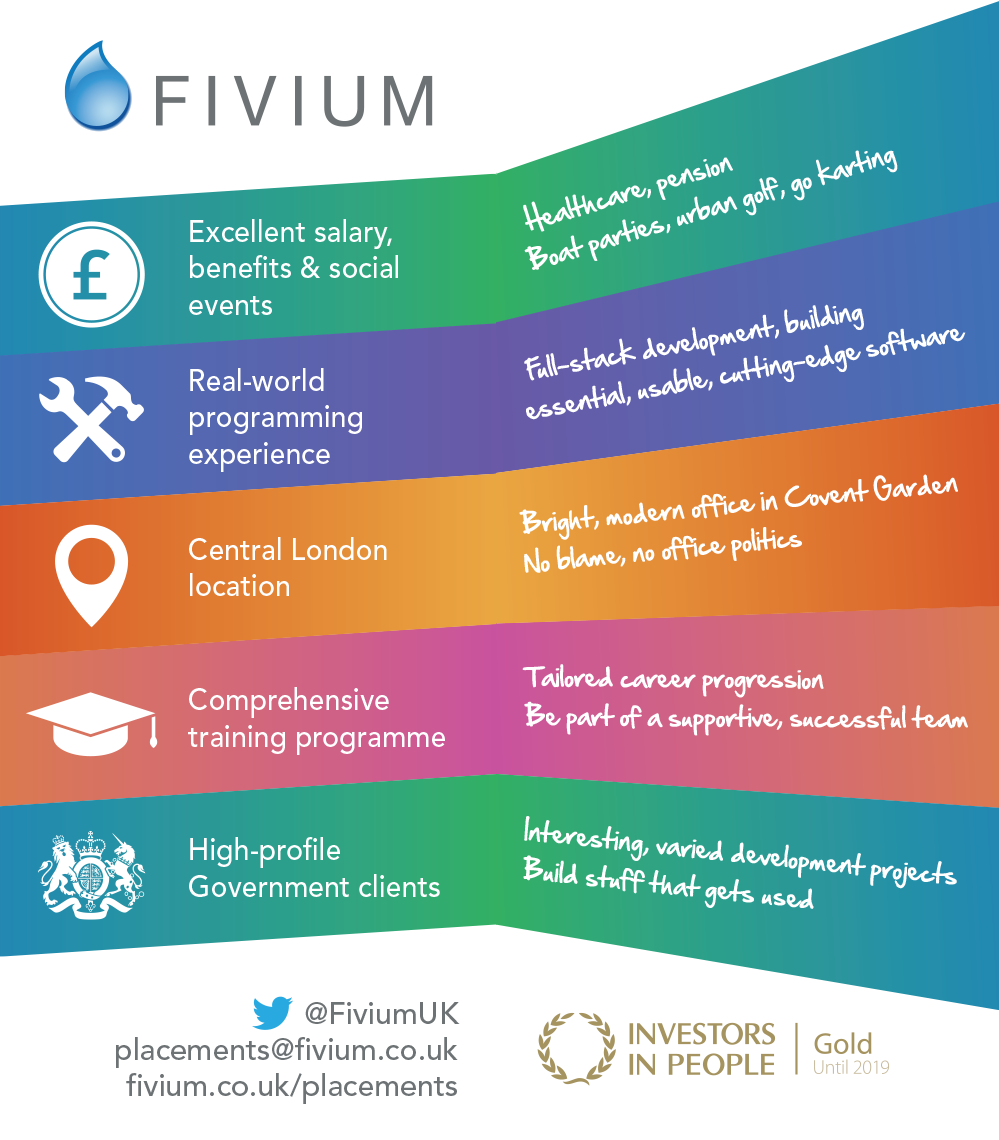 About the role
As we continue to grow, we are looking for placement students who share our vision and passion.
You will quickly get stuck in as part of a close-knit cross-functional team, building, delivering and supporting diverse web applications.
To produce excellent software, you will engage with our customers, influence the direction of both technical and product design, and create novel features for complicated user stories. With your team members, you will select the right technology for the job; some of the things we've used in the past year include: FOXopen, Oracle Database, Puppet, the Play 2 Framework, Sparkjava, Dropwizard, Selenium, Cucumber, Docker and Kubernetes, along with all the web essentials (HTML, CSS, JavaScript, jQuery, XML and JSON).
To access all of our current vacancies, visit https://www.fivium.co.uk/jobs/vacancies